Invitado de Oftalmopediatría: Alex Levin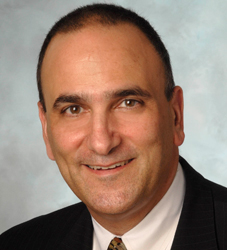 La comisión de Oftalmopediatría, coordinada por los Dres. María Laura Curutchet, Carlota Lohn y Rodrigo Hernández, anunció la presencia del Dr. Alex Levin (EEUU) durante las Jornadas CAO 2015.
Dr. Alex Levin is Chief of the Wills Eye Pediatric Ophthalmology and Ocular Genetics Service. Dr. Levin graduated medical school from Jefferson Medical College, Thomas Jefferson University and completed a pediatric residency at the Children's Hospital of Philadelphia (CHOP). After a year on staff at CHOP as a child abuse pediatrician, he then completed an ophthalmology residency program at Wills Eye Hospital and a fellowship in pediatric ophthalmology at The Hospital for Sick Children in Toronto. Dr. Levin is board certified in both pediatrics and ophthalmology and his interests include childhood cataract, childhood glaucoma, childhood uveitis, genetic eye disorders in adults and children, the eye in systemic diseases of childhood, child abuse, and medical and ophthalmology ethics. Dr. Levin is widely published in the pediatric and ophthalmology peer-reviewed literature and is frequently invited to speak at national and international conferences. He is a member of the American Academy of Pediatrics and American Academy of Ophthalmology.